As I was visiting my family in Arizona, my sister generously shared her room with me. And as I lay in bed each night and morning, I looked across the room at some book wall art that her friend (hi, Melissa!) made for her. And as any good blogger would do, I took lots of pictures of them so I could share this project with you all!
I realize that using books as wall art is not a new concept, however, I love the interest of this grouping and I think it's really unique. Besides, it's a great DIY project that you can personalize for any room and can match to any decor (and it's cheap and easy, too!).
It looks really complicated, but once I inspected each book closely, I realized that if you can fold paper in half, you can do this project. These 3 books have special meaning to my sister but you could use any hardback books you find at Goodwill or garage sales. Also, she used some special wrapping paper my sister had purchased during her travels to Asia on the front and back covers. You could use any cute scrap book paper to match your decor and simply Mod Podge it to the covers.
Ok, now let's talk technique (though you could really come up with your own way of folding each book).
Each of the pages in the top book is simply folded in half lengthwise.
The middle book is a little more complicated, but still, it's just about folding paper.
Before you begin folding this one, find the center of the book and mark it with a post-it or paperclip. Starting on the left side of the book, fold one page in half lengthwise (just as you did in the top book). Then fold each of the corners of the next page in to the middle (as you can see below). Fold the next page lengthwise, and then next one with corners to the middle. Continue in this same pattern until you get to the middle pages that you marked.
When you get to the middle, skip folding the page lengthwise and fold each of the 2 pages that mark the middle toward each other so you can open them into each other to reveal an opening.
You can put any kind of message, love note, pictures, words, whatever you want on the inside of this little peek-a-boo opening you've created.
Ok, now stick with me on the explanation for the bottom book. It's difficult to explain but if you study the pictures, you will figure it out.
Starting on left side of the book, fold 3 pages in half lengthwise. On the next page, (just as you did on the middle book) fold each of the corners to the middle of the page (toward the right side of the book). Then on the next page, fold the corners to the middle, only this time fold them toward the left of the book. So now your folds face each other, (they don't go in the same direction like they did on the middle book). Next you want to unfold either the top or the bottom half, leaving the other half folded. And unfold the opposite (top or bottom) for the second page. Then fold 3 pages in half lengthwise and repeat this pattern until you reach the end of your book.
Update from the maker of these beautiful book sculptures:
A bone folder is really helpful. Also, if it is a thick book you can remove pages once you have filled out the book. I had to to that with the top one.
And there you have it. Simply folding pages. But the impact is so beautiful, especially for that book lover in your life.
To hang the book, she simply (and brilliantly!) used a plate hanger.
Thanks, Melissa for letting me deconstruct your beautiful Book Wall Art.
So what do you all think? Would you make something like this for your house? Have you used books to decorate your home? Tell us about it!
Linking up here: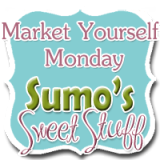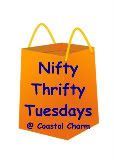 Today's Creative Blog
Show and Tell with BCD