I know, I know, you thought I fell off the face of the Earth (or at least the blogosphere), but we were out of town for 2 weeks and then I had family in town and I'm just now starting to get back to "normal" life. So I hope all of you are still out there, despite my disappearing act!
Remember the crib bedding I made for my niece? Well I actually made some other fun, coordinating accessories for her nursery. And since we were down in Miami meeting her for the first time :) , I got to help my sister-in-law put the final touches on her room.
Here's a look at her crib bumpers and matching binky bag. (The lighter color side of the bumper pads will face the inside for the baby to look at, but I wanted to show both sides for the picture.)
And here's a matching pillow with a sweet little ruffle.
I also made this matching door pillow that says "Awake" on one side and "Asleep" on the other. I love how the door pillow turned out so much, I think I'm going to make some for the shop!
And finally, my sister-in-law's friend asked me to make a Boppy cover using fabric from her bedding.
I had so much fun making all of these fun items for my niece's nursery. And it's even inspired me to add some new items to the shop (stay tuned for that…remember I'm just easing back in to "normal" life ;)
So what have you all been up to? Any fun sewing projects that I've missed out on? How are you all spending your summer?
Linking up here: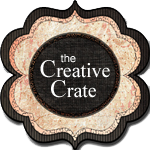 Sunday Scoop Link Party
at I ♥ Naptime