I've seen a lot of Car Play Mats out there and I've really been wanting to make one for my son. I came up with this design after finding this great fabric at my local Joann's (it's sort of a combination of all the other playmat designs out there that I've seen). It was really easy to make and I think it came out so cute. I especially love the pockets or "garages" for the cars to park in (this was a great idea from
Obsessively Stitching
!). This is a great toy for around the house, but it also folds up nicely and can be thrown in to a diaper bag (or in my case my giant purse) and taken to the dr.'s office waiting room or anywhere else you need your child to be entertained!
I started with 2 pieces of fabric (the front and the back) that measured 14" x 21 1/2". This was the measurement I used because I wanted at least 3 roads for the cars to drive on. If your fabric is different, your measurement might be different.
Here's a close up of the fabric, complete with a toy store, fire station, school house, stop signs...
Next I cut my pocket material into a 11" x 5 1/2" rectangle. I double folded the sides and the bottom and ironed them down. Next, I used some leftover double fold bias tape from my
Treasure Basket
project and cut it to fit the top. Sew along the top edge only.
Next pin your pocket to the play side of the fabric. (Bear with me because I got on a role here and forgot to take a couple of the pictures to show my work).
I zig-zag stitched along the sides and bottom of my pocket to secure it to the play side of the fabric. Then I measured my pocket and marked 2 lines to form the "garages". Then I zig-zag stitched along the pocket to create the "garages." My pocket was about 10" long so my lines were at about 3 1/4" and 7 3/4".
Now cut a piece of your double fold bias tape about 24" long. Sew along the edge to close the tape. This will become the ties that allow you to fold and tie your mat up when not in use.
(Sorry...I skipped a few pictures here, too.) Next you want to pin the right sides of your 2 fabrics together. Fold your bias tape "ties" in half and pin it in between your 2 fabrics (making sure the ties are sandwiched between the 2 fabrics). Now sew along all 4 sides of your playmat, leaving an opening to turn your mat. Here's what mine looked like after turning it.
Iron your playmat and then sew a straight stitch around all 4 sides. This will reinforce your playmat and also close the opening where you turned it.
Now place your cars on the playmat and in the garages and have fun!
If you're closing up your playmat with the cars still in the garage, I found that the best way to close it is to fold up the bottom...
Then fold down the top...
Roll the playmat up and tie it to hold it all together. You can see that it folds up in to a pretty small, cute, little package.
Here's what it looks like when it's rolled up without the cars in it. So cute!
I can think of several little boys that we know that would LOVE to get one of these for their birthday!
If you make a playmat for that special little guy in your life, let me know. I'd love to see pictures! But as always, please only use this design for personal use, not for resale.
Linked to: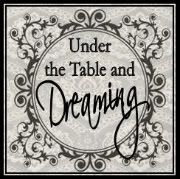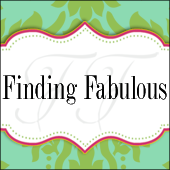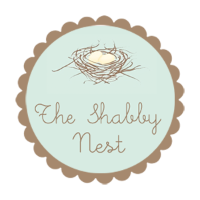 Show and Tell at Blue Cricket Design


Trash to Treasure Tuesdays