Remember these amazingly outdated
brass lamps
I got the other day at a church garage sale for $3 each?
With a little spray paint and a gorgeous new shade, I have turned them from brassy eye sores to beautifully chic!
Don't you just love it now? They are going in my soon-to-be-made-over living room/dining room. Since the room also doubles as a guest room, they will make great lamps for reading in bed!
I simply cleaned them and taped off the areas I didn't want to paint.
Then I started spray painting. I will recommend investing in a good paint sprayer. I got this one for about $6 at Lowe's and it is TOTALLY worth it. It will save you from ending up with cramped fingers and wrists. (If you buy this same one, put band-aids on your fingers first because I did end up with a blister, but with the band-aid, no problem).
Now I will say that I don't love this spray paint (Krylon H2O Latex). I had never used it before, but I liked the color so I gave it a try. Maybe it just didn't like the metal of the lamp (I'm not sure it's actual brass, maybe just metal), or it was too hot or humid that day, or maybe Jupiter wasn't in line with Mars. Who knows? Regardless, when I sprayed it, it kind of spit out the paint and it was really wet. I even primed the second lamp before painting it but it didn't make a difference.
It does look a lot better after it dried. You can't really tell in the finished product unless you look really closely, but I don't think I'll buy it again.
Now... let's talk about that shade! It's from the Liberty of London collection at Target (which I love!) that I found on sale for $12.58! Can you believe that? I love the bold, black and white flowers and I think it really updates the lamp. Can't wait to see them in the room after it's finished!
Don't you just love it now?
I'm linking to these fun parties: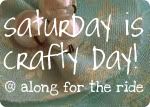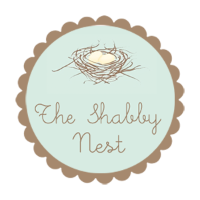 Show and Tell Friday at
My Romantic Home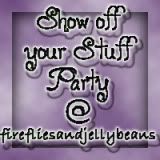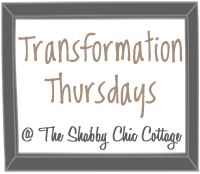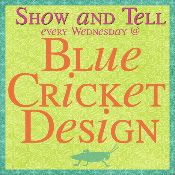 Twice Owned Tuesday at
House of Grace