*****
Update
: The Master Bedroom Makeover is
DONE
!!! Check it out
here
and let me know what you think!*****
For some reason, I've decided that this summer I will makeover my living room/dining room (which doubles as a guest room/craft room)
and
my Master Bedroom. I know, I must be crazy to take on all of those projects at once, but I just can't take it anymore! I have to redecorate!
The Master Bedroom is almost complete and I am soooo excited! I've already repainted, hung new curtains, almost finished all of the accessories (remember my
Subway Art
project?) and finally finished redoing our headboard. I'm going to give you a little sneak peek and show you the headboard. I'm not ready to show the entire room yet, but it will be done soon and then you'll get to see the whole thing. I can't wait!
Here's what the headboard looked like before. We bought it unfinished and I didn't know what kind of decor I was going to have in the room so I just painted it a neutral cream color and then glazed it using a stain. There was nothing
wrong
with it, but it was just too boring.
So I pulled out some
turquoise
paint I had from a previous project and got to work. Here's what it looked like after I painted it.
I just LOVE this color and it is
anything
but boring! But I wasn't quite done, yet. Next I glazed it using a dark wood stain. I simply rubbed on the stain with a rag and then wiped it off, making sure to leave some areas darker than others (you want some inconsistency in the color).
Don't you just love the POP of color?!? I do! Here's a close up so you can see some of the detail (the color is not accurate, my camera was being difficult. The bright color above is the true color).
And here's how it looks in the room.
I absolutely LOVE it! It makes me smile every time I walk in there. The old headboard just disappeared in the room. This headboard is definitely NOT invisible!
Hopefully I should have the rest of the room put together by the end of the week and it will be ready to show! Stay tuned!
Linked to: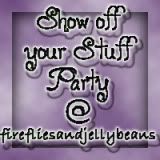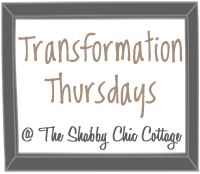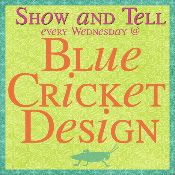 Making Monday Marvelous at
C.R.A.F.T.